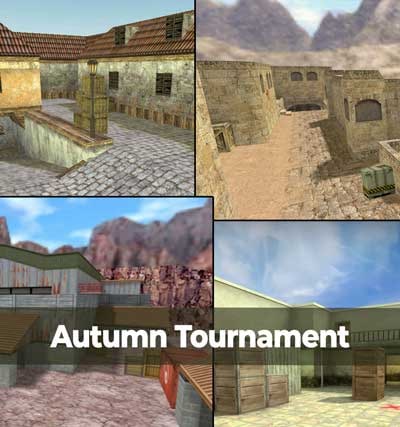 Autumn Tournament is coming!
Good day, dear friends!

In the summer, the site hosted a 5x5 tournament, in which 8 teams from different countries of the world took part. Autumn is coming and we are glad to invite everyone to participate in the Autumn Tournament.

We hope that this tournament will include many more teams, interesting matches and positive emotions for everyone.

Start date of the Autumn Tournament: September 9, 2021.
Registration for the tournament is open now: Link to the Discord Message


Search for a team for players / Recruitment of players for teams: Link to the Discord Message


Autumn Tournament Rules: Link to the Google Doc

* Since the registration of teams is currently underway, the number and list of all participants,
as well as the standings of the group stage of the tournament, we will present later.

For all questions about the Autumn Tournament, please contact Waxman and tournament supervisors on the nanaX Studio Discord channel: Link to the Discord Message


(if you have not access to the links, try this invite: Invite to the nanaX Discord Channel)

Follow the news and ask your questions.
The Autumn Tournament is starting soon!